The complex has a conference room, which can be used for business meetings, seminars, conferences, trainings. Upon request professional interpretors from Russian, English, German and French may be provided.
"Yanitsa" is your wonderful choice for family celebrations, weddings, cocktails, company parties and more. You will get a special discount. Pre registration of such events is mandatory.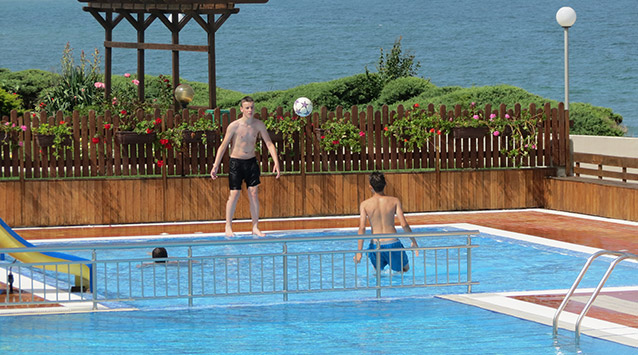 Other services that you can take advantage of are: guarded parking and video surveillance, 24-hour reception desk, use of the three swimming pools in the complex.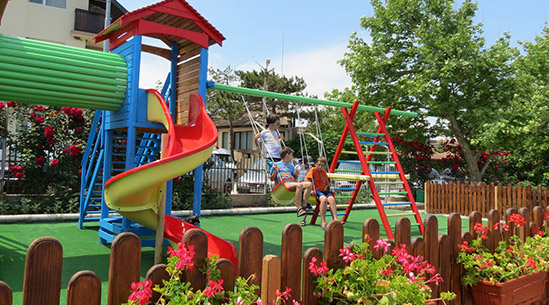 Children have a playground with a variety of facilities for their activities and games throughout the day – water slides, swings, climbing frames, trampolines, etc.
The huge flower garden in front of the complex and the beach is a great place to walk and a natural transition to the seascape.